Best Alarm Systems In Malaysia
The world is not a safe place to live anymore. Theft, burglary can happen to anyone. In such cases often the victim is not able to get their belongings back or track the culprit down.
Then what is the way out? Installing security alarm systems is one of the best ways to protect your loves ones. But installing an alarm system only reduces your chances of becoming a victim of crime. How about something that is not only reliable when called on, but act as a great deterrent? Well, this is what our Paradox wireless alarm system is all about!
Our paradox security alarms from Canada are reliable and keep burglaries away from your premise.
HowTo Avoid Becoming The Next Victim?
As said earlier, the world is not a safe place. No matter how guarded your neighborhood is, no matter how many guards are on duty, crimes do happen. Thieves find a way to dodge them and the most common time for a burglary to take place is between 2am to 4am. But they cannot play games with our security alarms. Whether you are alone at home, own a shop or have left your child at home, you need full proof security and best alarm system of Malaysiato save your loved ones. Our alarms give you the most superior protection guaranteed.
Types Of Alarms In The Market
The basic category of alarms is of two types:
Wired alarms
Wireless alarms
The basic difference between wired and wireless alarms lies in the installation. The performance also hugely differs. Before buying an alarm make sure you go through the basic advantages and disadvantages of various alarm systems.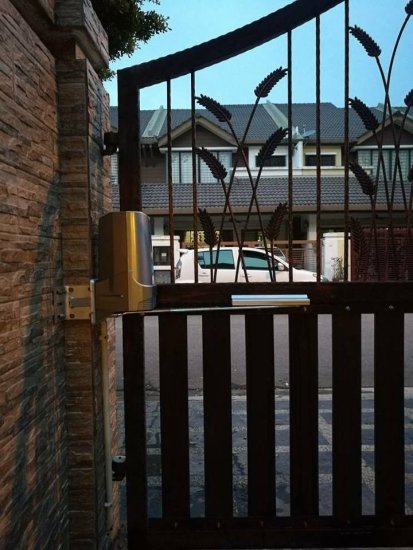 Advantages Of Having A Wireless Alarm System
KA Wireless Alarm System and Paradox Wireless alarm system are very easy to install and causes no damage to walls by drilling holes for wires. Also, they are mess free as having no wires help the premises look tidy.

There is no chance of thieves bypassing these security alarms. No-wires lead to lesser chances of wires getting cut or system becoming faulty due to pets getting tangled in the wires.

Wireless alarms are much secure and safe. Our store provides one of the best wireless alarm systems in Malaysia.

They are very convenient in shifting from one place to another. And act as the perfect companion for people who keep changing their houses or stores.
Disadvantages Of Wireless Alarm Systems
Wireless alarm systems are run on batteries that need to be changed annually. Also, they require maintenance.

Wireless alarm systems are comparatively expensive than their wired alternatives.
Types Of Wireless Alarm Systems
We have a variety of alarm systems available at our store. The most reliable but a little heavy for your pocket is the Paradox. We sell the best alarm system in Malaysia. Paradox wireless alarm system has many cheap and unstable Chinese competitors; we do not recommend using them. Paradox wireless alarm systems are designed to suit harsh weather conditions all year long.
KA Wireless Alarm System is also another good and reliable brand. We have been installing it for more 2000 customers to date.
NOT CONVINCED YET? WE HAVE MORE REASONS TO GET YOUR HANDS ON KA Wireless Alarm System and PARADOX-THE BEST WIRELESS ALARM SYSTEM
Paradox wireless alarm system is the most famous and bought product in Canada. Paradox has 99% market share in Malaysia. Paradox has invested heavily on research and development that leads to a better technology and less false alarms, resulting in 100% customer satisfaction. Paradox wireless alarm system is an established name in the market of Wireless alarm systems all over the world.
Paradox wireless alarm system has proved its medal in the wireless alarm market by staying a problem free alarm system. Our customers have bought and used the same alarm for over 16 years and are still using it. Many Chinese alternatives offer the same promises, extra features, and false hopes at a lower price to the customers. In the end, they turn out to be faulty, and the theft is already made. With such alarms, they never ring on the required time, either they ring after the theft or before it, but not when intruders break in. At times they never ring at all! Paradox uses high-quality components and gives the best to purchase customer services when required.
Paradox's Signature Product
Paradox wireless alarm system offers you Spectra SP control panels (SP4000, SP5500, SP6000, SP65 and SP7000) give you the ultimate protection for your homes and businesses you want to secure and keep safe. Amongst the lot, SP6000 is the most commonly hunted system.
How Can You Avoid False Alarms?
How Can You Avoid False Alarms?
Some ways to reduce false alarms are:-
Purchasing security system from trustworthy and prominent companies that use the good quality equipment.
Do not use non branded alarms.
Do not engage with an alarm guy that doesn't have an office
Our store will never sell the same standard alarm package to everyone. Every property and security requirements are one of its kind! So we sell you alarms that are designed to suit you the best.We sell you the best home alarm system.Our competitors tend to charge you per point, but we provide the best services and charge you less compared to the market rivals. We give you the best home alarm system price in the whole market. Our competitors tend to loop many alarm sensor points with 1 wire. We do not believe in that.
Things like this happen. Alarm companies are concerned more about the money they make and not about the safety of their customers. It happens all over the industry.
How Paradox wireless alarm system ensures no False alarms are Triggered?
Our revolutionary wireless alarm systems for your home trigger if your windows and doors are opened unexpectedly.
You receive a phone call if a door or window is opened when your alarm system is armed.
We provide the best services compared to other competitors and the best wireless alarm system in Malaysia.
Our competitors use low-quality product and components. They take ages to claim from suppliers if your alarm is faulty. We provide quick replacement and supply of products. We also, use high-quality components and products for your satisfaction. We also give an alarm system troubleshooting guide for your better understanding.
Is Your Existing Alarm System Working?
We are your number one choice for alarm repair and replacement. We carry all the brands that are Repairable & Serviceable Brands. Call today for a free consultation!
Please don't just take our word. Our years' long testimony and goodwill in the market very well justify our claim!
Why Choose Us?
Are you looking for the best Paradox Alarm Systems in Malaysia? If yes, your search ends here. We install and service all types of Alarm Systems in Malaysia and have been in the industry for the past 23 years!
We are a team of professionals with expertise in planning, designing, and installing your Paradox Alarm System. We ensure to check the pre-requisites of installing any alarm system. Our engineers make sure that all items are in proper working condition before they install any alarm system. Thus you can be rest assured of the high-quality services delivered with the best standards of practice.
What make us different from others?
Well, our top-notch services and quality deliverables are what make us apart from our competitors. However, below are some other prominent reasons as to why you should choose us over others:
We have an extensive experience of over 23 years in this industry working for domestic and commercial properties.
We always use high quality equipment and latest technology.
We have a team of highly qualified and experienced engineers and technicians.
We offer Alarm Repair Service (Even if it is not purchased from us)
We specialise in autogates, Alarm, CCTV, Access Systems and Keyphone.
We are also a "Trusted Company" and our years' long goodwill testifies that.